10 Keto Treats That Are Zero to 2 Carbs Each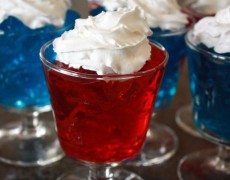 You know you want a snack in the evening. Watching your favorite movie with no popcorn, chips, or other snacks is disheartening. Here are 10 treats that will hit the spot, all for less than 2 carbs!!
Sugar-Free Jello with whipped cream (1 gram net carbs) – The jello is 0 grams of carbs. Rediwhip in the can is 1 gram for 2 tablespoons. That's it! 1 grams total for a little sweet treat.
Flavored almonds (2 grams net carbs) – my favorite flavor is the Blue Diamond Bold Habanero BBQ. You can have 28 almonds for only 2 grams of carbs. Other good flavors: Blue Diamond Sea Salt (2g net carbs) and Salt N Vinegar (2 g net carbs)
A cup of diced cheddar cheese ( 1.69 grams net carbs) How about making up a nice little cheese platter? You can add…
Sliced hard salami (for another 0 grams of carbs) – or ham – or many other platter-friendly meats and sausages. I pretend I'm having company and make a nice platter of little low-carb treats like this for my husband and myself after work and before starting dinner. It helps me feel like I'm not dieting.
Jalapeno pepper slices (1/2 cup = 0 grams of carbs) – My husband gets popcorn at the movies. I used to get nachos and cheese. One day I asked the cashier if I could buy a little cup of the jalapenos that came with the nachos. She gave them to me for free and it was a tasty little snack! Now I fill a little bowl when I feel like gnoshing at home. Hits the spot!
BBQ pork rinds – (0 grams of carbs) – Never in a million years would you have made me believe I would eat a pork rind. Seriously, I watched people eat them and almost gagged at the thought. Then I started the keto diet and could never figure out how to get delicious low-carb dips into my mouth without using tortilla chips, pita slices, etc. etc. Desperation made me take a taste after I was told that they are ZERO carbs. Well, the BBQ flavor isn't so bad after all! If you're looking for something to dip with, this will convey the dip to your mouth. Disclaimer – in my part of the U.S. we get Bettermade products; I can't vouch for the taste of any other brand.) Speaking of dipping, that reminds me…I love…
French Onion chip dip. Check your labels – Country Style Onion Dip (Calder Dairy) – 2 tbsp=1 gram of carbs. 4 tbsp of dip with pork rinds = a nice little treat!
Peppadew peppers with cream cheese. One gram of carbs in each pepper makes this a great treat – if you can stop eating at 2! Here's the recipe.
One cup of Blue Diamond almond milk (unsweetened) = 0, add a couple of drops of EZ-Sweetz (0).
Pickles – watch the labels, because the carb counts of pickles really seem to vary. I love sweet pickles and I recently found some low-carb sweet pickles that use Splenda: No Sugar Added Sweet Gherkins are only 1 gram of carbs.
Bonus treat – Black Raspberry Sparkling Ice (zero carbs) – I don't know why I love this drink so much, but I do. I've served it to non-keto dieters and they love it, too. My second favorite flavor is the lemonade flavored
. I don't drink much alcohol on keto (alcohol affects me much more than usual). However, if I do want a cocktail, I mix raspberry Sparkling Ice with a shot of vodka and mmmmmm. (My friends liked it this way, too.) Take a look at the nutritional panel; not bad.
Hope these ideas help. For some of these, the most difficult part is portion control. You have to be able to stop at that 28th almond, and sometimes the can begs to be emptied. But, if you can just slow down and enjoy each of these little treats, they may help you get through that movie without bingeing on some carb-crazy snack.